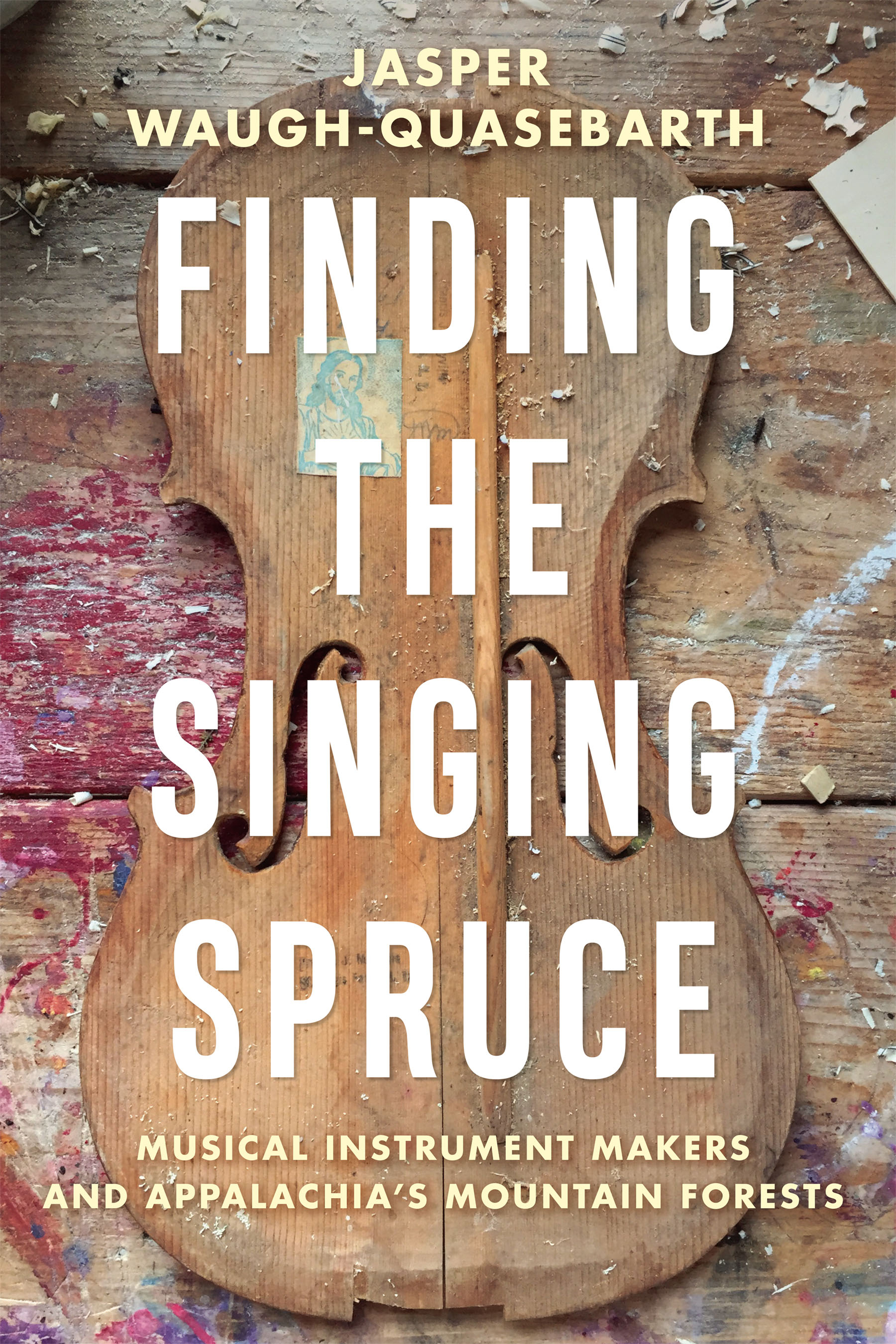 Jasper Waugh-Quasebarth
Available now!
November 2023
248pp
PB 978-1-959000-00-6
$26.99
eBook 978-1-959000-01-3
$26.99
Sounding Appalachia Series
Finding the Singing Spruce
Musical Instrument Makers and Appalachia's Mountain Forests
Summary
How can the craft of musical instrument making help reconnect people to place and reenchant work in Appalachia? How does the sonic search for musical tone change relationships with trees and forests? Following three craftspeople in the mountain forests of Appalachia through their processes of making instruments, Finding the Singing Spruce considers the meanings of work, place, and creative expression in drawing music from wood.
Jasper Waugh-Quasebarth explores the complexities and contradictions of instrument-making labor, which is deeply rooted in mountain forests and expressive traditions but also engaged with global processes of production and consumption. Using historical narratives and sensory ethnography, among other approaches, he finds that the craft of lutherie speaks to the past, present, and future of the region's work and nature.
Contents
List of Illustrations
Acknowledgments
Introduction: "It Will Get in Your Blood"
1. West Virginia's Musical Instrument Makers
2. Craft at Home in the Mountain Forest
3. A Red Spruce Guitar
4. Bringing Cremona Violins to Lobelia
5. Tonewood from the Old World and the New
Conclusion: Succession in Craft and Forest
Notes
Bibliography
Index
Author
Jasper Waugh-Quasebarth teaches folklore studies at the Ohio State University.
Reviews
"Finding the Singing Spruce is a nuanced academic contribution to both human and environmental Appalachian studies—but it is also a collection of accessible stories about people, places, and instruments. Waugh-Quasebarth's experiences, ideas, and work will interest West Virginians, instrument makers, musicians, scholars from various fields of music and culture, and aficionados alike."
Aaron Allen, coeditor of Current Directions in Ecomusicology: Music, Culture, Nature